Storage management software built with multi-vendor performance monitoring
Key Features
Multi-vendor storage device support
Storage performance monitoring and hotspot detection
Automated storage capacity planning
Increased visibility across your storage infrastructure and beyond
Cross-stack IT data correlation
Starts at $2,995

The eternal quest for IT managers is to find a single storage platform that meets all their needs – one that's fast, scalable, reliable, and affordable. Ignoring the opportunity to use project specific products in favour of a one-size-fits-all strategy may costs the organisation a competitive edge or simply won't be practical. A multi-vendor strategy allows the flexibility to address specific business needs whether it is performance, capacity, or cost. However, storage management becomes a critical part of such a strategy, therefore it is important to assure t hat the flexibility and cost savings it provides don't get lost in administrative complexity. IT managers need a set of best practices that once several project-specific products have been implemented they can still be effectively managed. SolarWinds Storage Resource Monitor gives organisations deep visibility into the performance of their multi-vendor storage arrays and helps them closely watch the application stack for storage issues that affect application performance.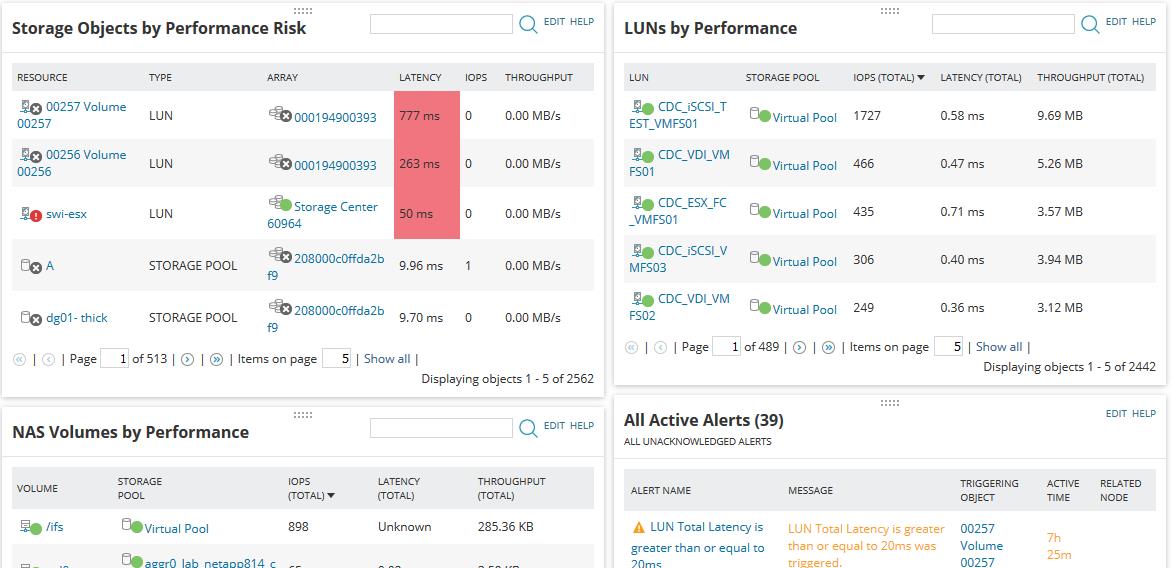 FEATURES OF SOLARWINDS STORAGE RESOURCE MONITOR
STORAGE PERFORMANCE MONITORING
SolarWinds Storage Resource Monitor (SRM) provides real-time, agentless NAS and SAN performance monitoring, as well as monitoring data on volumes, RAID groups, storage pools, disks, etc. This helps ensure that organisation's storage network is always running at peak performance while preventing downtime.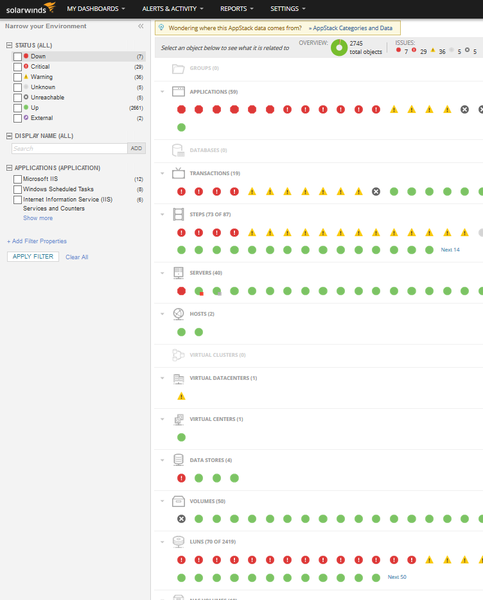 AUTOMATED STORAGE CAPACITY PLANNING
Storage capacity planning is an arduous task, especially in a virtualised infrastructure. It typically involves manually creating complex spreadsheets. SolarWinds Storage Resource Monitor automates the collection of forecasting data, so organisations can easily see growth rates, forecast costs and budgetary requirements, and project when capacity will be reached. In addition to simplifying storage capacity planning, SRM provides the information users need to avoid outages due to full disk errors. The centralised monitoring feature tracks performance over time to identify hot spots, peak hours, and potential outages.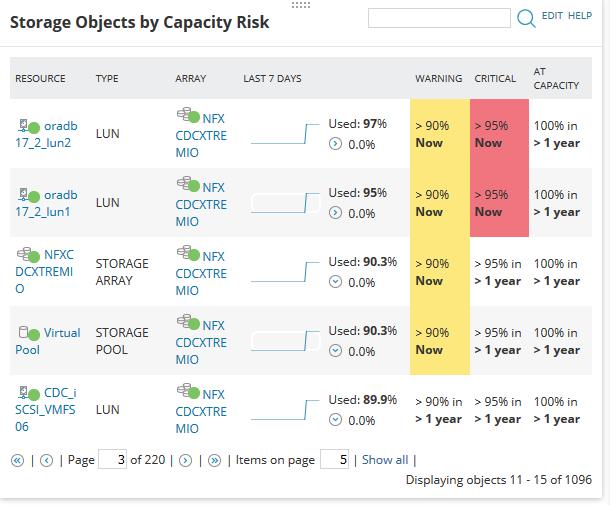 STORAGE LUN VIEWS
Storage LUN views provides organisations with a single-pane-of-glass look at LUN and all related infrastructure components, allowing to diagnose performance issues. Users can quickly determine if storage is truly the reason for poor VM performance. If users determine that the culprit is another VM or LUN, they can drill down to diagnose the issue within the tool. The storage LUN views are an ideal integration point between SolarWinds® Virtualization Manager and Storage Resource Monitor (SRM). Virtualization Manager links to the LUN view from the cluster, ESX®, VM, or data store view. This enables users to see the storage under there VM infrastructure, putting them just a click away from total visibility. In addition, SRM offers more information related to LUN groups using the user-defined LUN grouping where they can create new LUN groups, view LUN group information in the console, and leverage the groups for reporting.
END-TO-END VISIBILITY OF THE APPLICATION STACK
Storage Resource Monitor (SRM) allows users to access the application stack dashboard for end-to-end visibility into the applications and infrastructure resources, including the storage arrays that are built into the SolarWinds SRM module.
The application stack environment in SRM is designed to deliver a powerful layer of troubleshooting visibility by showing users application performance issues that are usually caused by the server, virtual, or storage infrastructure. This level of visibility is achieved as a result of the native integration between Storage Resource Monitor, Server & Application Monitor, and Virtualization Manager. The integration of the application stack dashboard allows organisations to better predict, prioritise, and resolve issues before end-users and the business are affected.

DOWNLOAD FREE TRIAL